The UpLinq software allows you to upload exams from a local folder, network folder, CD drive or other removable media.
To upload from a CD or USB drive, begin by clicking the "Find" button in UpLinq.
Next, browse to the USB drive or CD with the files you wish to process.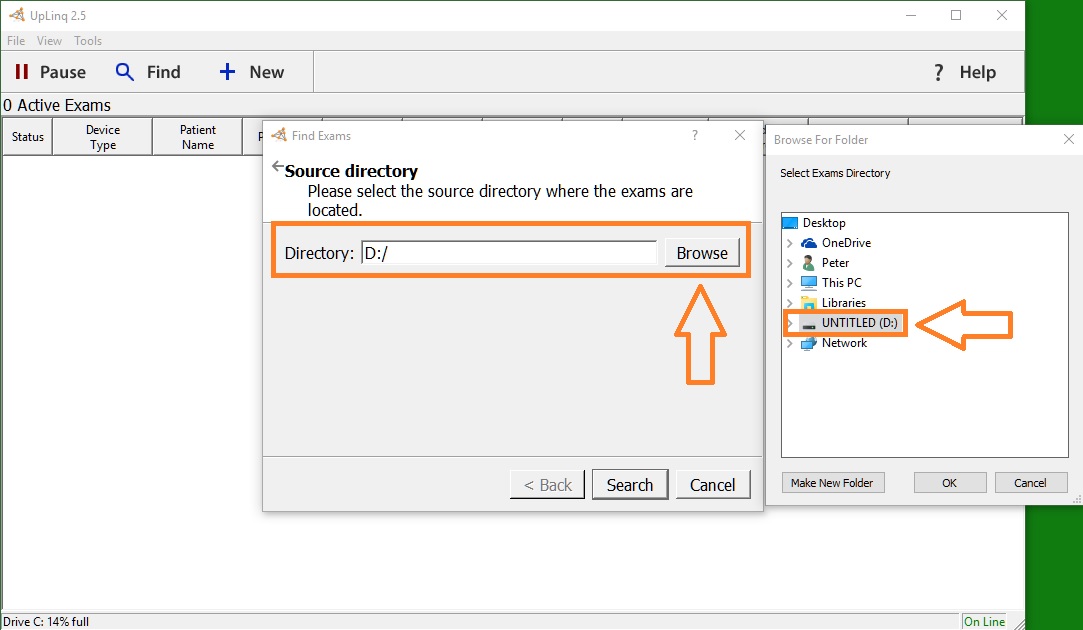 Any exams found on that drive will begin to process as normal.  Note  that processing from a CD or removable drive may be considerably slower than a local hard drive.